The blog may have been lacking in activity over the past year, but that doesn't mean I haven't been keeping up with the year's best records. I don't have much to say about the year's musical zeitgeist or trends, but here are a few thoughts:
Common themes in music this year of hope and survival in a time of crisis seem to have carried over from the previous couple of years. I wonder if that has to do with the endless parade of awful news we've been bombarded with since 2016.
Some of the best releases were the most experimental. This was the year the rap-country crossover "Old Town Road" reigned supreme, but genre mashing felt like more of a norm than an outlier.
Women continued putting out most of the most interesting and diverse projects.
Someone keep Kanye away from Tony Robbins, please.
Weezer in 2019: two albums, twice the trash.
---
Before I count down the full-length studio albums I fell hardest for, I'd like to throw some recognition to a few other categories:
Best Live Album:


Homecoming by Beyoncé
Best soundtrack/compilation album: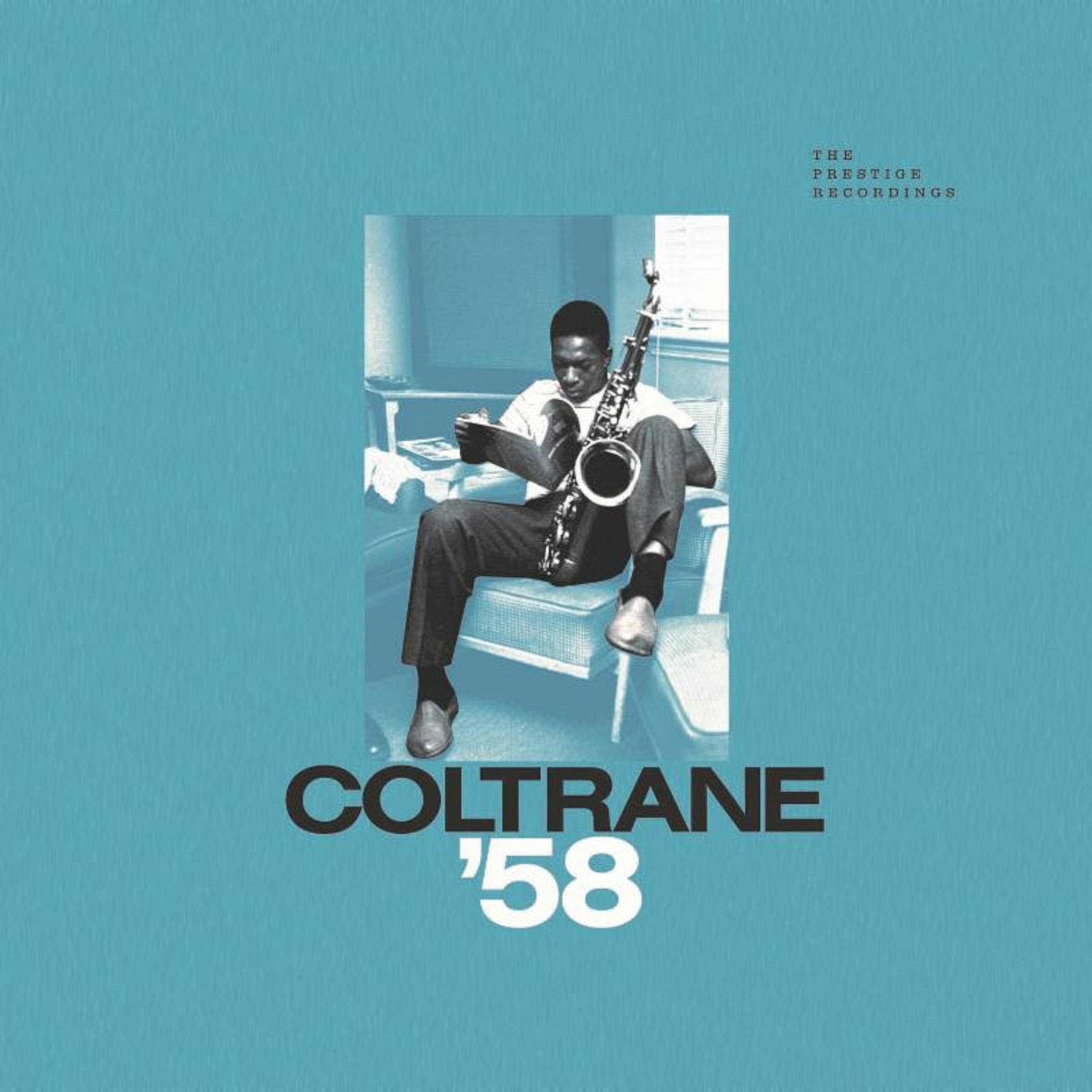 Coltrane '58: The Prestige Recordings by John Coltrane
Honourable Mentions:
Revenge of the Dreamers III by Various Artists (Dreamville Records & J. Cole)
The Lion King: The Gift by Beyoncé & Various Artists
Best EP:


Toothsayer by Tanya Tagaq
Honourable Mentions:
Afterlife by The Comet Is Coming
7 by Lil Nas X
Lately by Celeste
---
Out of a total of 274 eligible albums, here are my favourites. It was a good year.

My Top 50 Albums of 2019
50 – 41

50. Tegan and Sara – Hey, I'm Just Like You
49. Refused – War Music
48. John Coltrane – Blue World
47. Jade Bird – Jade Bird
46. ScHoolboy Q – CrasH Talk
45. Lissie – When I'm Alone: The Piano Retrospective
44. Jidenna – 85 to Africa
43. Tinashe – Songs for You
42. Blood Orange – Angel's Pulse
41. Burna Boy – African Giant
40 – 39
40. Boogie – Everything's for Sale
39. Glen Hansard – This Wild Willing
38. Megan Thee Stallion – Fever
37. Daniel Caesar – Case Study 01
36. Maxo Kream – Brandon Banks
35. Carly Rae Jepsen – Dedicated
34. Black Midi – Schlagenheim
33. Snotty Nose Rez Kids – Trapline
32. Freddie Gibbs & Madlib – Bandana
31. Tool – Fear Inoculum
30 – 29

30. Flying Lotus – Flamagra
29. TOBi – Still
28. Raphael Siddiq – Jimmy Lee 
27. Miranda Lambert – Wildcard
26. City and Colour – A Pill for Loneliness
25. Purple Mountains – Purple Mountains
24. Rico Nasty & Kenny Beats – Anger Management
23. Marvin Gaye – You're the Man
22. Brutus – Nest
21. Ari Lennox – Shea Butter Baby
20 – 11

20. The National – I Am Easy to Find 
19. James Blake – Assume Form
18. Michael Kiwanuka – Kiwanuka
17. Mannequin Pussy – Patience
16. Black Mountain – Destroyer
15. YBN Cordae – The Lost Boy
14. Nick Cave and the Bad Seeds – Ghosteen
13. Christian Scott aTunde Adjuah – Ancestral Recall
12. Jamila Woods – LEGACY!LEGACY!
11. Tyler the Creator – Igor
---
The Top Ten
10. Bon Iver – i,i 
I know it's lonely in the dark / And this year's a visitor / And we have to know that faith declines / I'm not all out of mine
Sonic experimentation overshadowed humanity on Bon Iver's last record, 22, A Million, but i,i finds Justin Vernon and Co. striking a balance between them. Singles like "Hey, Ma" build from cold and sparse to an increasingly ambitious and glorious wave of emotional melodies that hit like the band's best tracks before segueing into the simple piano pop of the Bruce Hornsby-featuring "U (Man Like)," where Vernon tackles American political patriarchy in an earnest plea for men and those with power to improve. Bon Iver has always straddled the line between majesty and intimacy; i,i is a perfect example of the ways Vernon builds towering tracks off a frame of vulnerable simplicity.
---
9. Sleater-Kinney – The Center Won't Hold
I need you more than I ever have / Because the future's here, and we can't go back
The ninth album from Sleater-Kinney boasts the best of the band's trademark furious, crunchy guitar rock , combined with the polished production of St. Vincent's Annie Clarke. It's a record cemented in gritty urgency but dressed in radio-friendly pop rock. Singer Carrie Brownstein's melodic yet antagonistic vocals anchor an album full of catchy synth and guitar riffs as she paints a dark and compelling portrait of destruction, femininity, sex, companionship, and rage that feels like the perfect soundtrack to the MeToo era.
---
8. Leonard Cohen – Thanks for the Dance
I was handy with a rifle / My father's .303 / I fought for something final / Not the right to disagree
I called Cohen's last album, You Want it Darker,—released weeks before his death—a "stellar album to cap off an unassailable legacy" when I named it the 8th best album of 2016. Even in death, though, Cohen wasn't done. Thanks for the Dance feels surprisingly cohesive for a posthumous record. No doubt its clarity and similarity in sound and tone to Darker owes to the fact that it was recorded during the same period, when Cohen's son Adam was producing and shepherding his father's legacy in Leonard's last months. The record is as brooding, funny, sexual, sly, and engrossing as any of Cohen's best work, and fans couldn't ask for a better epilogue.
---
7. The Cinematic Orchestra – To Believe
Why would you hide from yourself? / Belief is here to find you
The first record in over a decade from The Cinematic Orchestra is transcendent orchestral electropop, meticulously crafted and arranged to form a lush, mostly down-tempo soundscape that could ostensibly be background music, but it proves far too captivating for that. Every track—all exceeding 5 minutes but only one topping 10—has room to breathe and move and features its own little sonic narrative and emotional crescendo. An utterly satisfying triumph.
---
6. Lana Del Rey – Norman Fucking Rockwell!
They mistook my kindness for weakness / I fucked up, I know that, but Jesus / Can't a girl just do the best she can? 
I've grown to appreciate Lana Del Rey more upon each successive release following her frustrating debut, Born to Die. Now, having fully shed the more performative aspects of her musical and lyrical persona and vocal style, the great American songstress within is more evident than ever. Del Rey muses about contemporary America with wit and self-awareness over the record's 14 tracks that feel hopeful and abrasive at the same time. From the album's opening strains and the lyric, "Goddamn man-child / You fucked me so good that I almost said 'I love you,'" on the title track to the later admission that "Fuck it, I love you," LDR is eminently aware with the sorry state of her country and society who excel at self-destruction, but are still willing to look for love in an increasingly hostile environment (literally).
Where are America's patron saints when "Kanye West is blonde and gone" and "L.A. is in flames"? They're not Norman Rockwell, as the tongue-in-cheek album title ostensibly affirms, but perhaps those willing to see through the toxic nostalgia of Americana and believe in its potential it at the same time. The succinct title of the album's closer says it all: "Hope is a dangerous thing for a woman like me to have — but I have it."
---
5. Little Simz – GREY Area
Rejected the dotted line but not the pen / Invested in myself, that was money well spent
The best rap album of the year comes from 25-year-old UK artist Little Simz, who has spent most of the past decade grinding out a prolific string of independent releases and quietly establishing a reputation to match her work ethic, yet somehow evading a mainstream breakthrough. I came to be introduced to her from her 2017 guest spot on the Gorillaz' Humanz album and tour. On her third studio album, Grey Area, Little Simz sounds finely-honed and confident, showcasing technical prowess and clever wordplay alongside eclectic production from Inflo (who previously worked on Michael Kiwanuka's stellar Love + Hate). But what makes Little Simz so fascinating is the contradictions in tone and subject matter as her unapologetic passion and confidence are matched by introspection and vulnerability.
---
4. Angel Olsen – All Mirrors

Don't take it for granted / Love when you have it / You might be looking over / a lonelier shoulder / Remember when we said / we'd never have children / Now I'm holdin' your baby / now that we're older
Angel Olsen's fourth album, All Mirrors, is her fourth great album in a row, but it also might be her finest. Equal parts angry and uncertain, inwardly tender and outwardly incisive, its fluidity in tone and sound makes All Mirrors a frequent surprise without feeling like a radical departure from Olsen's prior releases. Olsen's already dynamic and purposeful songs are paired with orchestral arrangements by Ben Babbitt and Jherek Bischoff  that, while they never overpower her voice, do sometimes become the unexpected narrative and emotional focal point. It's a sound that lends the tracks an elegant art pop grandeur and an element of tension that Olsen is more than capable of building and releasing at will, to great effect that feels alternately intimate and epic, a melancholic drizzle and an apocalyptic torrent. And, as its title might suggest, All Mirrors is a blazingly self-aware record that brings to the fore the agony and the ecstasy of realizing the self as one's own most constant companion and fiercest critic, and the resolve to roll with both the light and the shadow.   
---
3. Weyes Blood – Titanic Rising
Give me something I can see / Something bigger and louder than the voices in me / Something to believe
It's hard to know what to call the sound of Natalie Mering's Weyes Blood on Titanic Rising: it's baroque pop as much as it's sleepy, folksy Americana. You alternately hear the influences of The Beatles, Radiohead, Joni Mitchell, Aimee Mann, Fleetwood Mac, Enya, just to name a few. It blends electronic and orchestral elements into a deceptively pleasant and whole aesthetic that, if listened to inattentively, floats by in what feels like an instant. It's only when you give Titanic Rising an engaged listen that Mering's marriage of lilting vocal prowess and evocative lyricism, initially masked by how effortlessly and without show Mering delivers them, become clear. The album uses the language of cinema, apocalypse, and broken relationships to explore emotional manipulation and the ways reality often fails to meet expectation. Through it all, Titanic Rising remains a hopeful record, one that ultimately turns the crushing discovery of one's own insignificance into the freedom to forge a destiny of one's own design. This is a titanic—heh—achievement in songwriting and production and a gorgeous album.
---
2. Brittany Howard – Jaime

See, tomatoes are green / and cotton is white / My heroes are black / So why God got blue eyes?
The debut record from Alabama Shakes frontwoman Brittany Howard is titled Jaime in memoriam to the singer's late sister, an obvious tell as to the album's personal nature—Howard's lyrics explore personal, spiritual, sexual, relational, family, and racial identities. It's perhaps that intimacy that spurred Howard to break from her band and release the album under her own name. It's not an overwhelming record; at 35 minutes and with lyrics that are as revelatory as they are straightforward, it's comfortable even as Howard tackles sensitive topics. But it is a record that blossoms anew in its depth with each listen, as Howard's powerhouse croon weaves through varied genre influences to create a testament to radical self-acceptance.
---
1. Solange – When I Get Home
Brown liquor, brown liquor / Brown skin, brown face / Brown leather, brown sugar / Brown leaves, brown keys / Brown creepers, brown face / Black skin, black braids / Black waves, black days / Black baes, black things / These are black-owned things / Black faith still can't be washed away / Not even in that Florida water 
A soulful, dreamlike, and just plain weird album, the follow up to Solange's acclaimed A Seat at the Table tops it in my estimation. Drowsy and intimate, but lush, hopeful, and authentic in its production and subject matter, When I Get Home is the younger Knowles sister further stepping out from Beyoncé's shadow and staking a claim for her own equal importance in the landscape.
This album, with a brief 39-minute runtime yet 19 tracks to get through, feels constantly shifting in style, sound, and collaborators in a way perfectly suited to the digital shuffle-focused era, but never feels lacking in focus or intention. As she speaks on the interlude "Can I Hold the Mic," "I can't be a singular expression of myself; there's too many parts, too many spaces, too many manifestations." That complexity is what makes Solange and this album so rewarding over multiple listens.
---