Josh: In our desire to close the book a bad year, it's important to look back on those things about 2017 that we actually enjoyed. Mark got married, I went to some fun concerts, and we both stamped our passports with exciting global forays. For my money, there were also a fair number of excellent films released last year.
In 2017, movies like Star Wars: The Last Jedi, Dunkirk, and The Disaster Artist reminded us of the value of failure. Movies like Phantom Thread and mother! took a look at the relationships between art and what inspires it. Movies like Long Time Running and Logan allowed us a chance to say goodbye to beloved heroes. Films like Call Me by Your Name, Coco, and Lady Bird reminded us what it felt like to grow up and learn to appreciate our families. And movies like The Florida Project, I, Tonya, and Three Billboards Outside Ebbing, Missouri forced us to consider people on the margins of society, who might not otherwise be deemed deserving of our time.
How about you, Mark—did you have general thoughts about the movies as a whole this past year? Were there any trends you noticed?
Mark: I'll certainly chime in that my sense of general malaise regarding big-ticket superhero/action films has only intensified. Out of the handful of blockbuster films that I managed to see, only one of them really felt like it had heart. It was (another) great year for horror films, with Get Out and It achieving both critical and box office success that isn't often seen in the genre. It was a bad year for comedy, as I'm struggling to think of more than a handful of comedies that were released this year that don't instantly land on the trash pile.
Overall, I saw a good number of movies this year, although not as many as I would have liked. Perhaps some of 2017s films will wind up on my list next year.
The Movies of 2017
Movies We Missed
Did we see everything that came out in 2017? No, we're busy men with busy lives.
Some films Josh missed were: Okja, Detroit, Girls Trip, All the Money in the World, Columbus, Molly's Game, Your Name, Loving Vincent, Faces Places, Dawson City: Frozen Time, Happy End, Professor Marston & The Wonder Women, The Lego Batman Movie, and A Ghost Story.
Some films Mark missed were: Logan, The Florida Project, Lady Bird, and Dunkirk.
Some films we both missed out on were: War for the Planet of the Apes and Raw. 
Movies We Mentioned
Ten films isn't enough to do justice to everything we liked. There were some films we were pretty big fans of, but couldn't find room in the top ten for.
 Josh's honourable mentions include:
Silence
(Martin Scorsese), 
Star Wars: The Last Jedi
(Rian Johnson), 
Long Time Running
(Jennifer Baichwal & Nicholas de Pencier),
Logan
(James Mangold), 
I, Tonya
(Craig Gillespie), and 
Mudbound
(Dee Rees).
Mark's honourable mentions include: Okja (Bong Joon-ho), and The Shape of Water (Guillermo del Toro).
Some mutual honourable mentions that just missed both our lists were: mother! (Darren Aronofsky), Personal Shopper (Olivier Assayas) ,and John Wick: Chapter 2 (Chad Stahelski)
Movies That Made The Cut
Read on to find out which special films we couldn't stop thinking about this year. Here are Mark and Josh's respective Top Ten lists.

10.
Josh: CALL ME BY YOUR NAME
Luca Guadagnino's summer of love film is rich with sensory satisfaction and discomfort, the agony and ecstasy of first love and lust. There is a tension is infused throughout every moment of Call Me by Your Name, one that damns its central couple with the dilemma of the pain of acting or not. Here in the liminal space between exploration and exploitation—there is a 7 year age gap between the two—desire is that most pure and cruel of impulses. If unfulfilled, it festers in the heart as an opportunity lost. If fulfilled, it becomes a surge of wonder and joy so great that it forever changes you, even as it tears you apart. Michael Stuhlbarg's monologue near the end of the film is one of the best scenes of the year, an arresting and palpable affirmation of the way love is pure, loss is pain, and growing up is a mix of both.

Mark: WONDER WOMAN (see comments below)
Perhaps no contemporary filmmaker is greater at wringing the agonising tension out of everyday life than Asghar Farhadi.
The Salesman
retains the marks of moral murkiness that made
A Separation
so rich to wrestle with. For Farhadi, there's rich drama in the ordinary, and in the way small choices have far-reaching effects.
The Salesman
is marvelous in capturing the subtleties of trauma and the ways it affects people's lives and makes going 'back to normal' near impossible. But
The Salesman
isn't just about trauma, it's also about the failure of masculinity in domestic relationships. You get the sense that Farhadi wants you to consider the limits of justice and revenge, and the way men, even good ones with good intentions, so often put their desires above those of women.
Mark: FREE FIRE
Ben Wheatley has been making me say "Oh shit!" every couple of years for the last decade. Although Free Fire can't top the brain-searing heights of Kill List, it is Wheatley's most successful attempt at a full-on fun romp. One would think that an entire feature-length film devoted to a single gunfight would wear out its welcome. The ruthlessly clever plot construction and endless well of charm on display from the cast prevent this from ever being the case. You wind up rooting for and rooting against nearly every character in equal measure, and the only disappointing turn winds up being when you've realized that there's no one left standing and the film is over. An absolute hoot.


8.
Josh: WONDER WOMAN 
The most competent and exciting blockbuster of the year, 
Wonder Woman
is one of the brightest and most emotionally-satisfying superhero origin stories on film. It is rich with weight and a deeply humanist spirit, because that's the thing about Wonder Woman: she's a warrior, but she's also in pursuit of peace. Empathy is at the core of the character, and writer/director Patty Jenkins gets that in a way Zack Snyder has been unable or unwilling to embrace with his Superman films.The poster for
Wonder Woman
depicts the hero kneeling with a sword, planting it in the ground as though planting a flag. She might as well be, because this movie stakes out territory as finally giving the character—and female-led blockbusters in general—what she deserves. Doing Justice indeed.
Mark: This wasn't the 
only
superhero flick that I watched this year that was enjoyable on a pure-popcorn level. It
was
the only superhero flick to leave me feeling noticeably 
good
, in a way that most blockbuster films do not. The film has a joyful, wide-eyed glow that manages to make a two-hour exercise in the most conventional of three-act story beats fly by in a breeze. Controversial to say, as it may be the only good DC Comics film in years, but 
Wonder Woman
is as good as the best that the Marvel movies has to offer… maybe even better.
Mark:
It
With the exception of Tim Curry's performance as Pennywise the Clown, the 1990s It miniseries was a fairly lame adaptation of one of Stephen King's better novels. I was extremely skeptical that a modern filmmaker would fare any better, but I was (thankfully) proven to be very wrong. Andy Muschietti's take on King's novel hits all of the right beats to deliver one of the best coming-of-age horror films of all time. The Stranger Things comparisons are obvious, but the kids in It are more believable and better-acted than the ST crew. And funnier. As well they should be, given that the dark menace that they face makes Stranger Things' Demogorgon seem positively toothless. Bill Skarsgard's Pennywise is horrifying, and the visuals on display in the film—although often a little heavy on obvious CGI—are gorgeously scary. It is on track to become the highest-grossing horror film of all time. It deserves it.
Josh: It was my number 17 pick, and I'm happy to see it mentioned here. A really successful movie in every way.

7.
Josh: THE FLORIDA PROJECT 
Sean Baker's
The Florida Project
observes the denizens of a budget motel so quietly and with so much empathy and so little judgment that it would feel like a documentary at times if not for the presence of Willem Dafoe, who blends seamlessly as the motel's good-hearted manager with the rest of the largely unknown cast. Baker imbues the world of the film with a child's wonder: cotton candy hues, a sense of adventure, and a wildness that you could almost get lost in were it not for our awareness of the harsh reality to which the children are oblivious. The artistry of
The Florida Project
is in how it gives space to the stories of people society would rather ignore. That he chose to focus on such a socially-difficult set of characters, makes the film more challenging to reckon with. But it also enriches it by getting at the conflicting truths of a contemporary America that is rotten to its core but still not worthless because of those very real and very human creatures who inhabit it.
Mark: THE GIRL WITH ALL THE GIFTS
As sick as I am of "zombie" media and "outbreak" films, I'm an absolute sucker for the rare moments when a film comes along to shake up the standard tropes of this genre. We had another fairly forward-thinking 
virus
film this year in the shape of 
It Comes At Night
, which I was fond of. For my money, though, the most enjoyable entry into this sub-genre was Colm McCarthy's 
The Girl With All The Gifts
. While not full of 
100%
new ideas, 
TGWATG
's tale of children who exist on some level in-between humans and zombies was fresh enough to land solidly on my list of favourite films of the year. The expected horror action is on display, but so too is a surprising amount of heart.
It builds to a conclusion that straddles hope and hopelessness in a way that I haven't often seen 
(which, coincidentally, you could also say about
The Florida Project —
Josh).

6.
PHANTOM THREAD 
Josh: It's easy to get lost in the beauty of Paul Thomas Anderson's Phantom Thread: the exquisite costumes, the lush period setting, the towering performances from Daniel Day-Lewis, Vicky Krieps, and Lesley Manville. It's so easy that for much of its first hour you become lulled into a false sense of what Anderson is doing. It's much less a straightforward film about an artist and his muse than one might expect, a film that mingles danger and intoxicating eroticism. It's a sumptuous film that luxuriates in its own surprises as much as in its lavish closeups of the detail and craft of human creation. It complicates the artist-muse relationship in fascinating ways as a sadomasochistic dance for power that has its own type of twisted artistry.
Mark: Everything Josh said. Also: This movie is really funny. My wife didn't like it, which is also a reaction that I support and understand. It's a little much. But I like a little much.

5.
Josh: LADY BIRD 
In
Lady Bird
, Greta Gerwig's sensitivities to a teenage experience that feels both specific and relatable (at least, to a certain age) are filled with empathy and amusement that comes from looking back on one's past self, of being both embarrassed of the person you once were and grateful to that person for shaping who you became. Lady Bird's discontent with her situation screams of naivety, confusion, dumb idealism, and ungratefulness. Gerwig pokes gentle fun at her protagonist, but honours the feelings of teenage agony that feel so real at a time when you think you know everything but you know nothing. She allows her characters to be deeply flawed, but makes none of them easy to hate, as growing up is framed not in grand gestures and epiphanies but in small steps toward understanding, perspective, and reconciliation that are actually big steps.
Mark: 
LADY MACBETH

It's a pretty rare film that puts forth a character who skates the razor-thin line between detestable and sympathetic that 
Lady MacBeth
's Katherine does. On one hand, she's certainly squirming under the thumb of patriarchal oppression, having been sold as chattel into a loveless and sexless marriage. On the other hand, the lengths that she goes to in order to obtain (and maintain) an advantage seem to escalate to such an ungodly degree, it leads the viewer to do some squirming of their own. It is a stark pile of nasty doings that feels impossible to look away from, anchored by Florence Pugh's powerhouse performance. This is the best film of the year that made me feel terrible.

4.
Josh: GET OUT 
That it took 50 years to remake
Guess Who's Coming to Dinner
as a horror film is shocking. Mining the idea of a black man meeting his white girlfriend's family for horror feels so obvious in hindsight.
Get Out
is masterfully-paced and wonderfully-confident, taking its time to let tension grow, deflate it, and then open the floodgates. It's indebted to horror classics like
Rosemary's Baby
and
Night of the Living Dead
in which social anxieties and mistrust are prominent. Jordan Peele makes evident the insidiousness of benevolent white liberal racism  while speaking pointedly to the heightened awareness with which people of colour necessarily navigate the world. The image of a black man alone and lost in an affluent suburb in the opening scene has enough real-life parallels for us to know what's coming. Subtle microaggressions and justifications permeate the film almost as a challenge to white viewers, as if to ask,
'how far do things have to go before you're willing to accept that something isn't right?'
 In a crop of great horror films in recent years it stands at the top, an important film we'll be talking about at the intersection of film and politics for a long, long time.
Mark: I adored this film and could probably rank it higher on my list, but I will write on it here. The way that 
Get Out
manages to hit the nail on the head thematically, both in completely overt ways and in extremely subtle ways, is astounding. It is one thing to view the film and observe the very obviously racist villains at work, but it is another thing altogether to pick up the film's gentle prodding for its audience to question where their own behaviours and attitudes may intersect with its more subtle messaging. It is weighty filmmaking, and given the way that it manages to somewhat defy categorization, it marks a completely dazzling debut for Jordan Peele. He'll have a difficult time topping this, and I look forward to his attempt with great anticipation. I'm placing this text here for ease of reading, but would probably rank this as my favourite film of the year.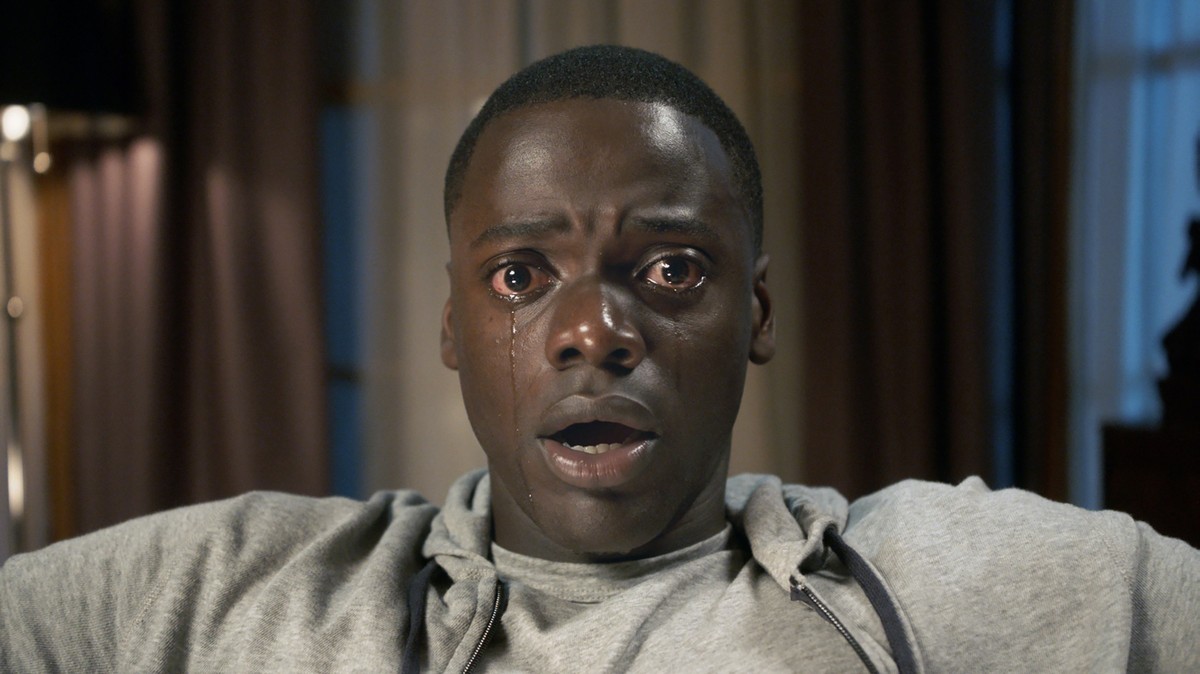 3.
Josh: COCO 
From
Up
to
Finding Nemo
and even
Toy Story 3
, Pixar has never been shy about telling stories about death and loss. But never have they done it in such a way that affirms life as much as they do in
Coco
. The way it explores and celebrates Mexican Day of the Dead traditions provides a warm and interesting counter-narrative to the perspective of death as a tragedy. This tale of a young boy whose love of music makes him a black sheep in his family is a story of dreams, but also of legacy.
Coco
has the rich emotional and imaginative depth of a Miyazaki film. Its elegant storytelling involves surprising turns but also subtle clues to its deceptively simple nature. The way music is woven into the film is spectacular, especially the way the song "Remember Me" is repeated, each new performance providing a new emotional context for the song.
Coco
will bring on tears of joy with its celebratory affirmation of life, family, sacrifice, and love.This is very likely Pixar's best film since
Toy Story 3
.
Mark: COLOSSAL
When some friends of mine told me that one of their favourite films at TIFF 2016 was a romantic comedy starring Anne Hathaway that is also a Kaiju movie that is also a giant allegory for toxic masculinity, I was confused and intrigued. Upon its official release, Colossal did not disappoint. Extremely funny and supremely weird, Colossal will not be everyone's cup of tea. If you're approaching this film expecting a straightforward romantic comedy or a straightforward giant monster movie, you're going to have a bad time. If you're like me, you won't question the film's logic and you'll have a very good time. The motivations and actions of certain characters strain credulity as the film nears its conclusion, but in a film containing giant monsters controlled by drunk women, perhaps it is best to just roll with it. Colossal is a hell of a good time!
2.
Josh: BLADE RUNNER 2049
Blade Runner 2049
is a hypnotic dream of vast spaces, squelching, oppressive sound design, and a dreary tech-future. It feels like an extension of Ridley Scott's original film but also one asking wider and more grand questions than its predecessor. If Roy Batty asked "am I human?" then
2049
's K asks "am I part of humanity?," a web of interconnected beings in cooperation. Roy Batty's mournful eulogy for his own inner life is one we all share. It's not our memories that we pass on, it's our actions and their effects, which in turn become other people's memories. Any choice made leaves a mark on the world. What motivates our actions? When any of us does something purely to benefit someone else, do we not gain something from that too? A feeling of intimacy or accomplishment? We are, all of us, longing not just to live, but to be loved—not just to survive but to be remembered, to have purpose. To be real.
Blade Runner 2049
is an extraordinary experience.
Mark: I've gone back and forth on this and have decided to also include 
Blade Runner 2049
on my list. My reasons for disqualifying it in the first place stemmed entirely from circumstantial conditions. I saw the movie at 9pm. I was suffering from
terrible jet lag
and was two or three beers deep. I probably would have fallen asleep watching 
any
movie in this state. I was 
definitely 
going to fall asleep during a slow-moving three-hour long dreamy sci-fi epic. I can't hold this against the film! It's all on me! 
Blade Runner 2049
is the best movie that I have ever slept through part of. I was fighting so hard to stay awake, because I was so fascinated by everything being presented to me. I'll put this on my list in order that I'll be forced to watch it again at some point. This way, when people ask me about my favourite movies of 2017, I'll actually have something reasonable to tell them after I say 
Blade Runner 2049. 
Other than just: "Oh… that movie has a real… dreamlike… quality…"
1.
Josh: DUNKIRK 
We can look to historians to rebuild the past so that we can 
understand
 it, but we must look to artists to rebuild it for us to 
experience
. Christopher Nolan has always been a filmmaker of immense attention to detail. Nolan's obsession with the building blocks of stories has frequently made for cerebral experiences that place form above function, that are technically brilliant but emotionally impenetrable. But
Dunkirk
is the movie through which Nolan best balances the meticulous concerns of an auteur with the ecstatic longings of a storyteller. I can't speak enough to the elegance with which
Dunkirk
handles a story of such small geographical and personal concern in light of the far-reaching effect of its outcome.
Nolan uses formal elements to enhance the emotional impact of the film, in a way that creeps up on you. He does not give us a central protagonist here, but rather a sea of faces that are often indistinguishable. We follow a small group of characters, but when their faces are obscured during the disorienting climax it is as if to subvert our tendency to look for "our" hero among the dead and dying. We're reminded of numbers: 400,000 soldiers trapped on this beach. We know none of these soldiers. Yet we know all of these soldiers.
Nolan foregoes narrative conventions in favour of cinematic experience, one that puts the viewer literally in the line of fire, absorbing the fear and desperation onscreen so that you're able to feel the small moments of accomplishment, sacrifice, and grace that occasionally break the tension I was moved in a way I wasn't expecting by the way the film questions our notion of what makes a hero.
Dunkirk
is a film for all time, possibly Nolan's masterpiece, but it is also a film with concerns that ring especially true in 2017. Its quietly stirring ending would challenge anyone who has just survived the grueling prior 90 minutes to regard simple survival as anything other than an act of heroism in itself.
Mark: THE KILLING OF A SACRED DEER
Yorgos Lanthimos' last feature, 
The Lobster
, was certainly one of my favourite films of 2016. It was an unnerving and hilarious piece of work, a worthy English-language successor to his earlier films.
The Killing of a Sacred Deer
is perhaps even more unnerving, albeit not quite as hilarious. I don't think that I enjoyed it quite as much as
I enjoyed The Lobster
, but I would place the two films on equal footing in regard to their willingness to explore themes that most mainstream art would regard as "too uncomfortable". The central questions that 
Sacred Deer
poses are unpleasant. What is the true weight of justice? How does one make an impossible choice?
The film is delivered in the same nauseating deadpan as Lanthimos' prior films, and this treatment proves to be as off-putting as ever. That characters maintain an impenetrable veneer of expressionless placidity in the face of their escalating peril only serves to further turn the screw in the film's cruel game of logic. I did not expressly enjoy all of my time watching The Killing of a Sacred Deer, but it packed a punch and I won't soon forget it.
And also, my favourite film of the year was Get Out anyway.
---
Join the Fraudsters in 2018, where Josh anticipates and Mark
dreads
the next crop of Marvel Studios pictures, we assess Ava Duvernay's take on a mega-size blockbuster, we find out if Alex Garland can follow up
Ex Machina
with something as weird and interesting, and we determine if Han Solo's origin story is one worth telling.