When I was a kid, there were few things that felt as exciting as getting up each December morning and popping a waxy piece of low-grade chocolate out of a numbered compartment on an advent calendar. It was a more effective way of building holiday anticipation and anxiety than any ol' tree or song or elaborate Catholic school candle-lighting ceremony could ever hope to be. Junk candy. In the morning. Every day. So exciting!
From my late teens to my late thirties, I had a roughly twenty year stretch of feeling fairly ambivalent about the holidays. It became a time to visit family. It became a time to drink a lot of beer with family. Something to look forward to, sure. Something that inspired wonder and glee? Certainly not.
Things are turning around, though. Having a young kid around the house and watching them experience the holidays for the first time goes a long way in rekindling some vicarious excitement that we may have forgotten how to access on our own. Holidays are all becoming fun again, and not just because I'm having one or two extra "fun drinks". It is great.
This year, in a gesture of true holiday kindness and glorious synergy, my wife presented me with a gift that combined the childhood excitement of an advent calendar with the joys of low-grade adult alcohol dependency: A Beer Advent Calendar!
Every morning until Christmas, I get to pop a beer out of this thing. I'll put it in the fridge and drink it in the evening. Each beer is a mystery and each mystery bring me one step closer to the true meaning of the season, which I'm sure I will figure out and inform you of when I get to the 24th beer.
For now, I'm going to document my haul in a series of posts and say a few words about each festive beer I consume. Here we go!
December 1: Alexander Keith's India Pale Ale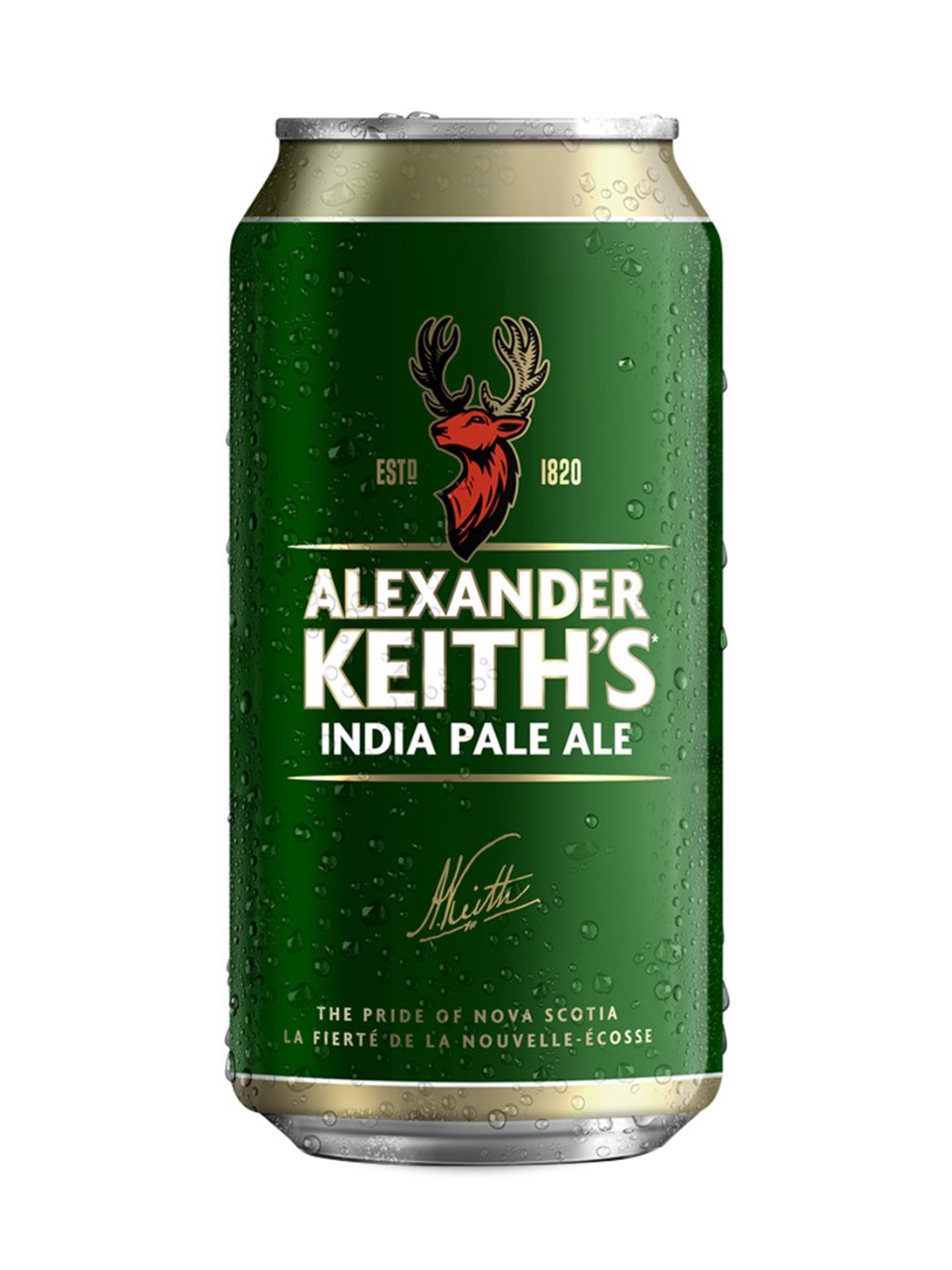 When I popped a can of Keith's out of the #1 compartment, I felt slightly underwhelmed. But upon thinking about it, Keith's is a pretty comforting opening selection. This is a beer that I know very well and have gotten to know even better since moving to North Bay, Ontario. It is my Father-in-Law's go-to beer and although I used to be a little dismissive of it, I quite like it now. It's super drinkable and refreshing, and is probably the best out of the group of Canadian beers that you can find on tap basically anywhere.
I don't know what qualifies this beer as an IPA, though. What's the deal? What does Wikipedia say?
Archived recipes for beer made by the Alexander Keith's Brewery in the early 1900s show high levels of hopping, with large all-maltmash ingredients and no use of corn, typical for beers of that time.[4] In contrast, the modern beer marketed as Alexander Keith's IPA is only 5% alcohol by volume and lightly hopped, which does not meet the accepted criteria for an India pale ale.[5] At the 2016 Canadian Brewing Awards, Alexander Keith's IPA won third place, not in the IPA category, but in the "North American Style Blonde or Golden Ale" category.
Well, there you have it. Anyway, I drank it and it was good.
Jollymeter score: 6/10
December 2: Wasaga Beach Brewing Company – Beach One Cerveza
A can of summer vibes on a day that was snowy as fuck. I'm not going to lie and say that I was mad about it.
Compartment #2 held this Mexican-style lager from Wasaga Beach. Very light and easy-drinking, this beer does a reasonably good job of mimicking the beach-ready beers made by Modelo or Dos Equis. While drinking it, I commented that the beer might feel more at home in a bottle w/ a lime wedge. Very refreshing choice. I drank this and I enjoyed it.
Jollymeter score: 7/10
December 3: Bud Light
Lol. Okay.
This was a Bud Light.
Jollymeter score: 4/10
Parting Thoughts
Well, so far so beer. I'm truly enjoying this beer journey. Even the Bud Light was like, a free beer. So… it was great. If the remaining 21 days are all also Bud Light, maybe my tune will change. So far, though, Beer Advent calendar is a 10/10 on the PARUMPAFUNFUN scale!
Check back soon for another update!